Celebrations - Kohea Kai Hotel Maui - Destination Wedding on Maui
DESTINATION WEDDING ON MAUI
The breathtaking beauty of Maui is an ideal place to host your wedding or special event. The exotic flowers, lush vegetation, delicious Hawaiian delicacies, and Aloha spirit meld with the fragrant scent of flowers wafting through the air to provide everything you need for a picture perfect destination wedding on Maui. For a relaxing and inviting stay, choose the Kohea Kai Hotel Maui. Our intimate boutique hotel can serve as your event destination and refuge during your celebration. Explore our venues below and submit a request via our contact form below to learn more.
FAMILY VACATION ON MAUI
Your family deserves the best, and at Kohea Kai Hotel Maui, we provide a beautiful exotic location for your next family getaway or reunion. Our hotel features family-friendly amenities, spacious accommodations that are steps from the beach as well as the town of Kihei. Our ideal address keeps guests of the hotel near top area attractions and favorite places of interest. The Rooftop Patio and our Tropical Garden Patio provide an intimate setting to host a special dinner or event. If you would like more information about either of these venues, fill out the contact form today.
THE ROOFTOP LANAI
Our Rooftop Lanai is the perfect setting for gatherings to celebrate your event among expansive ocean views. Open yet private, beautifully furnished, and convenient to guest rooms and suites. The Rooftop Lanai is a fantastic choice during whale watching in season!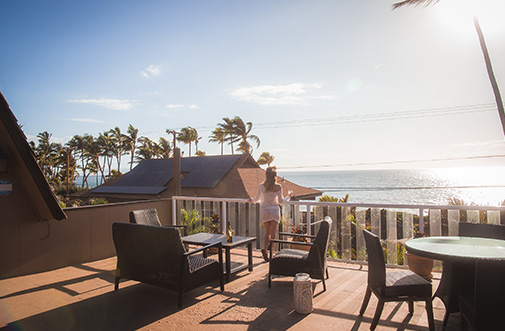 TROPICAL GARDEN PATIO
Our tropical garden is nestled in the center of Kohea Kai Hotel. This intimate space features patio seating that can be arranged to accommodate whatever type of event you are planning. Lush and inviting, open, and airy, the garden is the perfect venue for gatherings. The garden is convenient to all hotel amenities including gas grills, restroom facilities, the Kohea Kai Bistro, parking access, and more.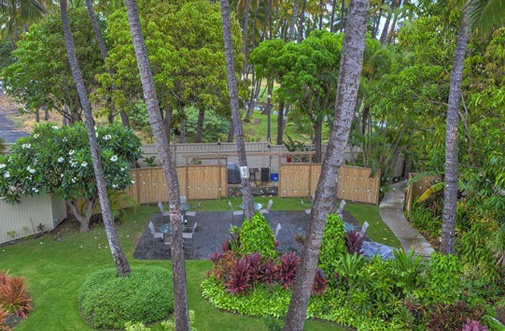 Group Event at Kohea Kai Hotel Maui
Fields marked with an * are required